Freedom Children's Welfare Center (FCWC) is a small children's home in the heart of Kathmandu (Nepal), created in September 2005 by Kamala Maya Tamang and an International Politics student.
FCWC accommodates children who, for several reasons, can't be raised by their parents. Some parents are deceased, killed because of the civil war, imprisoned, extremely poor or socially excluded. The children who are adopted by the center are provided with opportunities that they would probably never get the chance to access. AT FCWC they are nourished, taken care of, go to school, have a safe place to sleep, and have the medical care they need.
FCWC's ambition is to offer the children the chance of having an education, allowing them to be fully integrated in Nepalese life, to have a job and to be independent.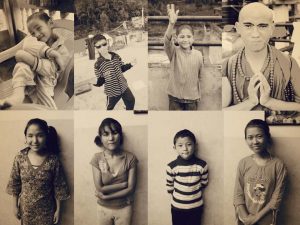 How did we help?
Silent Voices raised funds to lease a parcel of land for one year, which FCWC uses to cultivate vegetables. This practice allowed this orphanage to become self-sufficient: one part of the crop is used to feed the children, while the remainder is sold to raise capital for the land's upcoming rent.