Khmer New Generation Organization (KNGO), is a Cambodian NGO that offers free education for children and teenagers of the Bospo village (Battambang).  KNGO was founded in 2008 by Sun Saveth and four other Education and Development Program university graduates who were concerned about the lack of educational opportunities available to Cambodian impoverished children and teenagers. The organization currently offers Khmer and English literacy, computer classes, moral guidance, primary health education, environmental education and vocational skill training.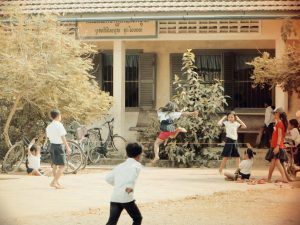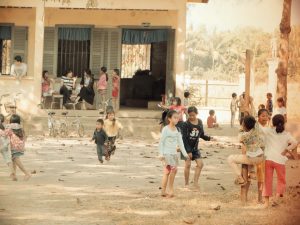 At the beginning, children lacked basic reading, writing and mathematical skills, showed little responsibility for their actions and demonstrated poor communication skills and attitudes towards others. Many held little hope for employment prospects.
After the Education Program commenced, with one class and 30 students, KNGO has grown organizationally from a staff of 5 teachers to a staff of 10 teachers and now provides 19 classes, 5 days a week for over 450 kids.
How did we help?
We supported KNGO by purchasing bikes for several children living far away from the school, enabling them to access the educational tools needed to change their reality. Silent Voices also temporarily hosted English classes and helped to pay operational expenses.